Hot Cocoa Peanut Butter Protein Bites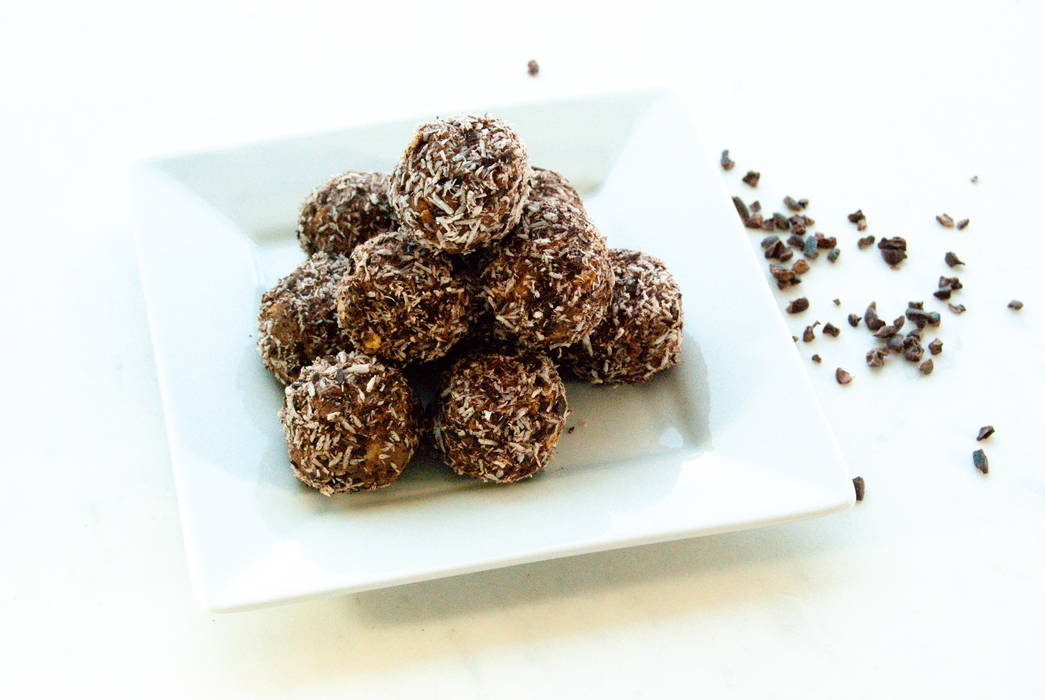 These bites make for the perfect snack when you're craving something sweet! We recommend making a bunch all at once and then storing them in the freezer so you always have some available! Not only are these hot cocoa peanut butter bites high in protein, they are also Kosher Pareve, vegan, gluten free, dairy free, refined sugar free, soy free, corn free, raw, egg yolk free, xantham gum free and absolutely DELICIOUS! 
Be sure to leave your thoughts, tips and feedback in the comments below and let us know if you have additional toppings or mix-in ideas! 
Enjoy freeing your food!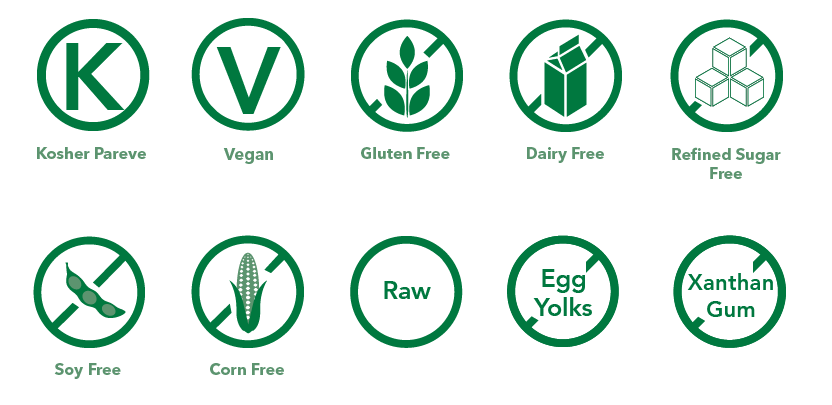 1/4 cup unsweetened almond protein powder*
9 Tbsp (3 servings) Bare Life Coconut Hot Cocoa 
1/2 cup unsweetened peanut butter**
1/2 cup rolled oats
1 Tbsp plus 1 tsp unsweetened lemon juice
2 tsp light agave nectar
1/4 tsp alcohol-free vanilla extract
1/8 tsp Himalayan salt
Mixing Bowl 
Tablespoons
Teaspoons
Silicon spatula
Measuring cups
In a mixing bowl, using your hands, knead all the ingredients and any additional mix-ins.
Form dough into balls, about the size of a rounded tablespoon.***
Store in refrigerator or freezer.
Enjoy your creation!
3 Tbsp chocolate chips (opt. mix-in)
2 Tbsp shredded coconut (opt. topping)
2 Tbsp chocolate shavings (opt. topping)
2 tsp ground cinnamon (opt. topping)
*You can substitute protein powder with your favorite type of protein powder such as: egg white, pea protein, hemp protein and more.
**You can also swap the peanut butter for your favorite nut or non-nut butter such as: cashew butter, sunflower seed butter, tahini or almond butter.
***Roll finished balls in coconut flour to keep from being too sticky.
Prep Time: 10 minutes
Makes about 16 bites