My name is Taylor and I'm the face behind That's So Celiac (TSC)! I launched TSC in September 2019 and the idea of TSC came after my celiac diagnosis and constantly saying "that's so celiac" when I couldn't eat something or my body reacted a certain way.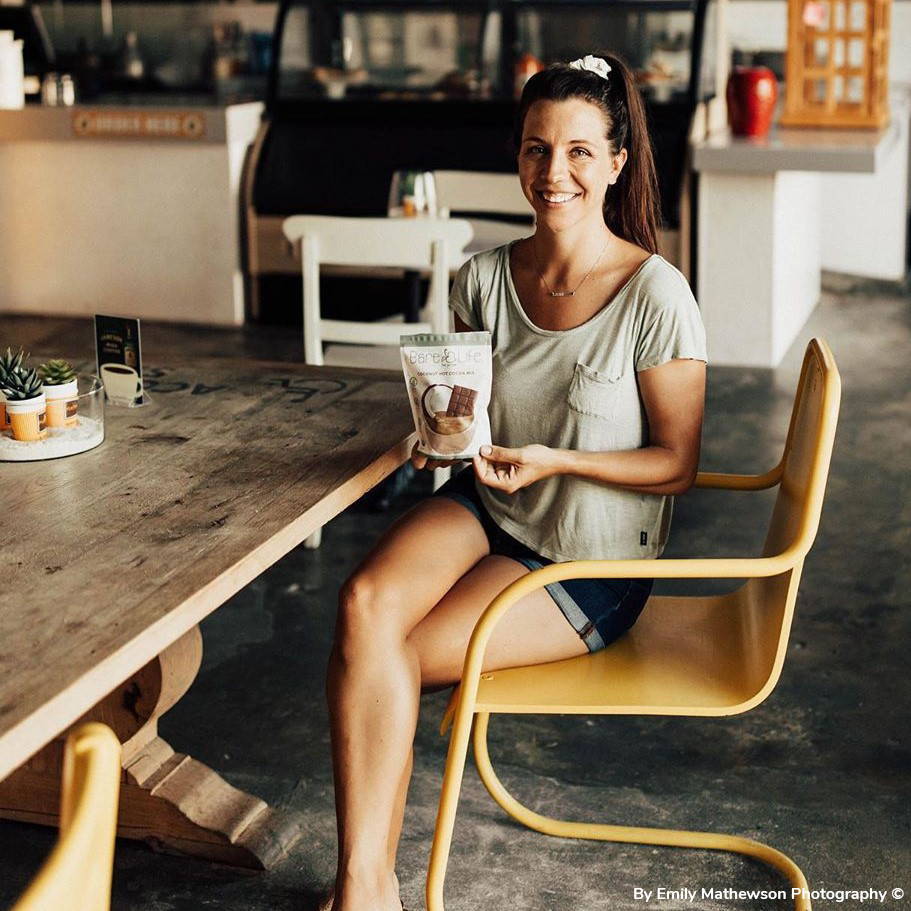 Being diagnosed with an autoimmune disease can be overwhelming and isolating for many reasons. I felt both of these emotions all the time and still do sometimes. To counteract those emotions, I drew up an idea that turned into a way to create a community through recipes, information, products and more while bringing awareness to the autoimmune disease while also showing that you're more than your autoimmune disease as well!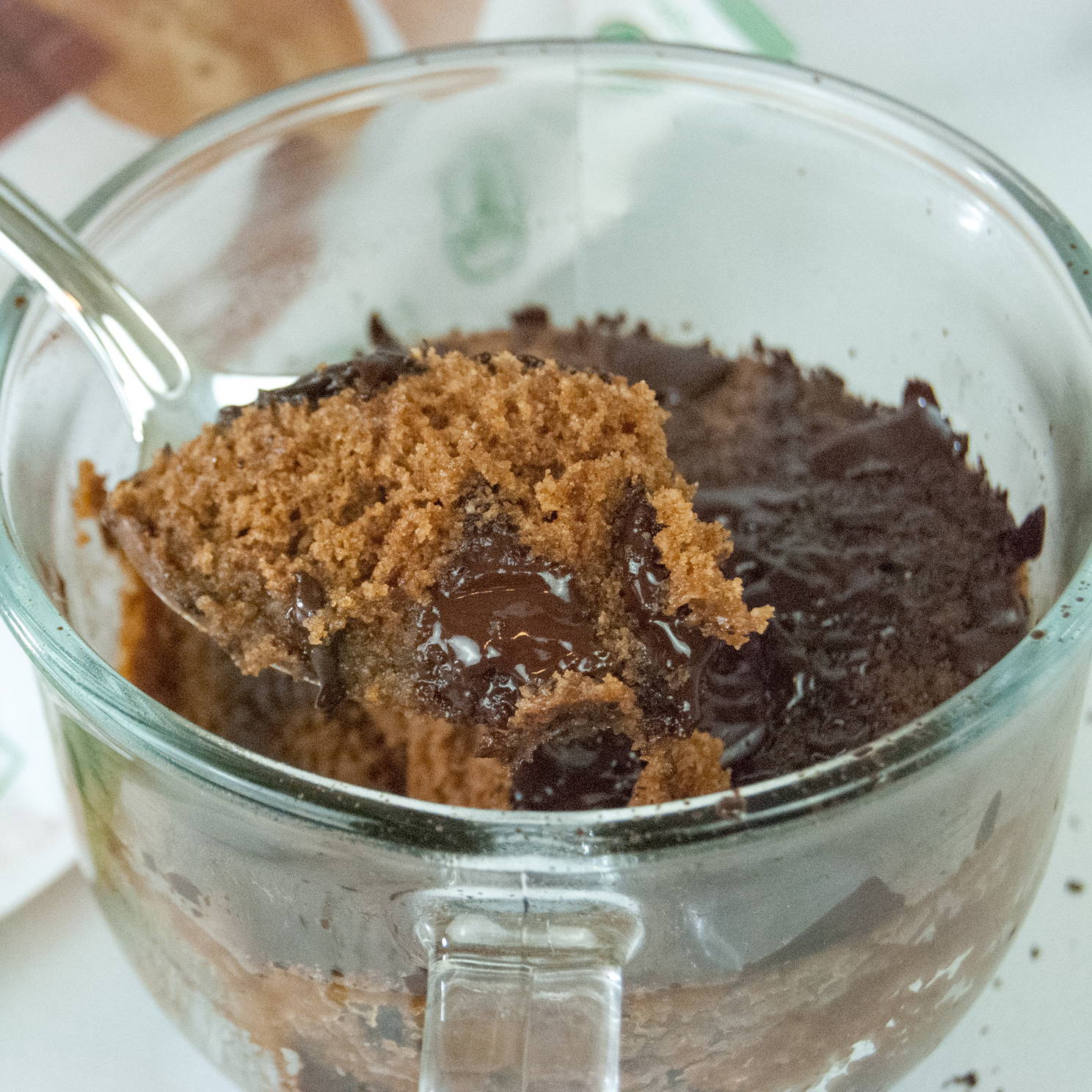 Today I am sharing a That's So Allergen-Friendly Bare Life Hot Chocolate Mug Cake for you to enjoy! Making this delicious mug cake recipe is not only easy to make, but will wow your friends and family with how tasty an allergen-friendly mug cake can be!

I came up with this recipe as I was sipping on a cup of Bare Life Coconut Hot Cocoa and trying to figure out what else I could make with the cocoa mix, simply in a mug. If you know me, you know coffee, hot cocoa, and smoothies are my jam, so of course I am going to find a way to make yummy allergen-friendly goodies with those things. And what I LOVE about this recipe is that it is fluffy and filled with flavor! You can even sprinkle some extra Enjoy Life Chocolate Chips on top or add some Sweetapolita Sprinkles to the top for some extra color! You can pre-measure the dry ingredients ahead of time or take the 5 minutes to mix everything together, so when the craving comes on, you are ready to go!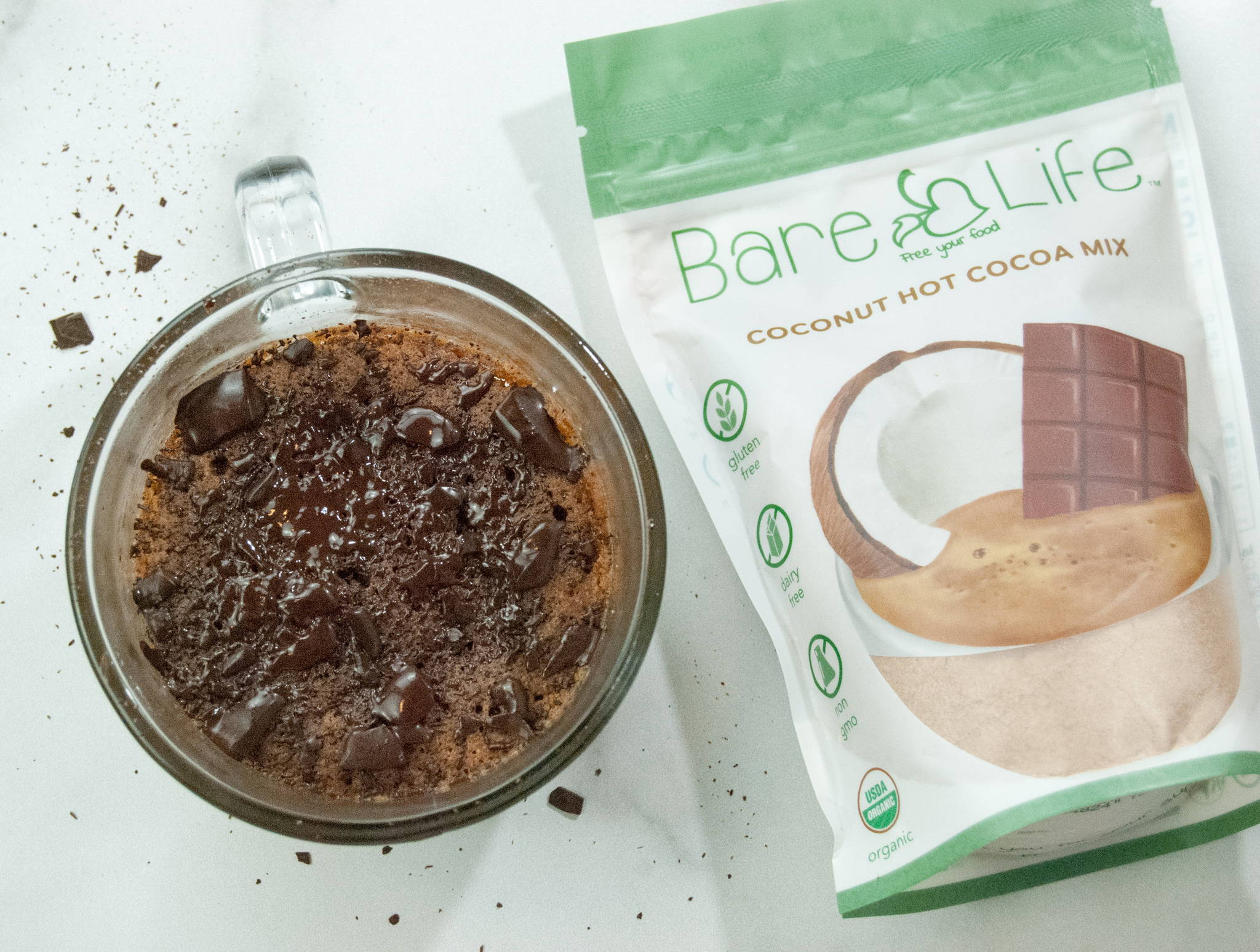 Be sure to leave your thoughts, tips and feedback in the comments below and let us know if you have additional toppings or mix-in ideas! 

Enjoy freeing your food!
-Taylor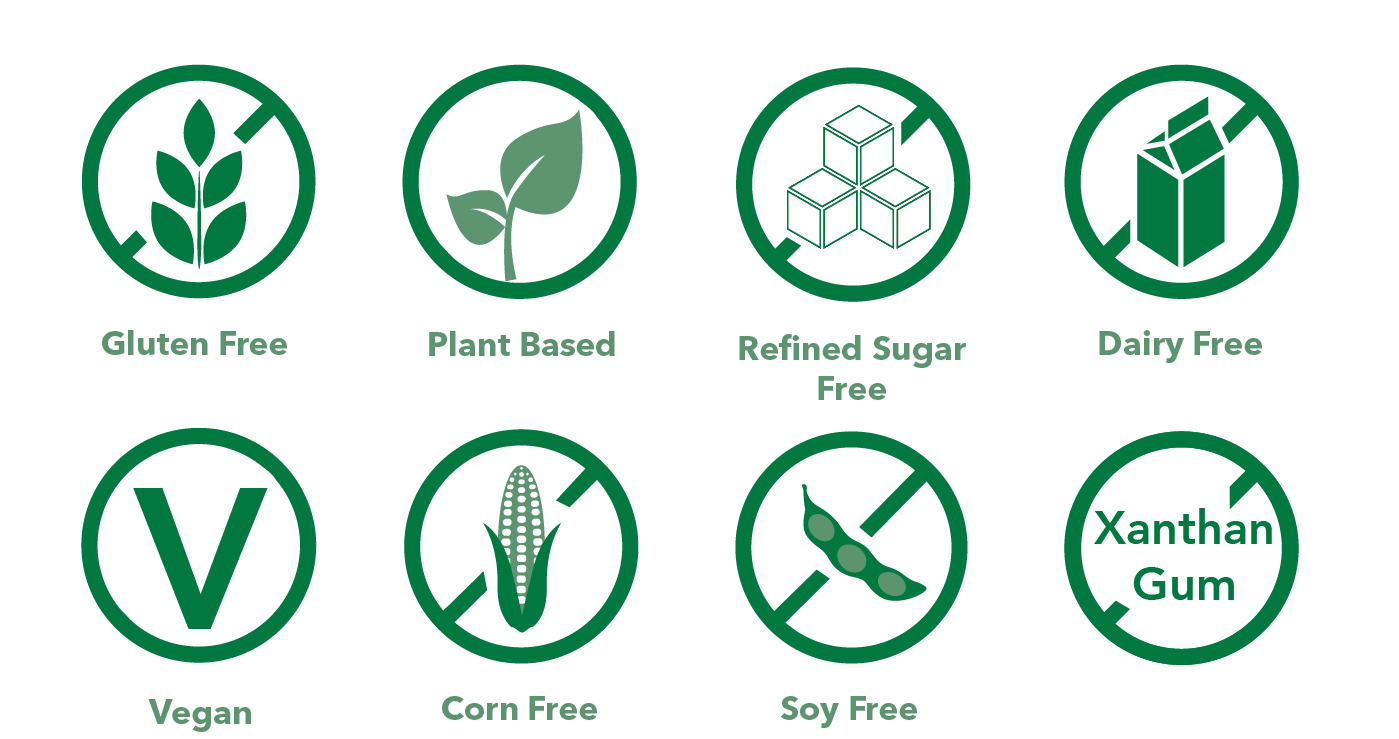 3 Tbsp (1 serving) Bare Life Coconut Hot Cocoa 
4 Tbsp superfine almond flour
2 Tbsp gluten free oat flour*
1/2 Tbsp tapioca starch
1/4 tsp baking powder
1/8 tsp sea salt
2 Tbsp water
2 Tbsp pure maple syrup [I use Grade A]**
1/4 tsp vanilla extract
2 Tbsp Enjoy Life Dark Chocolate Chips***
Coconut oil spray or cooking spray
Mixing bowl 
Tablespoons
Teaspoons
Spoon
Your favorite mug
In a small bowl, combine all the dry ingredients and make sure there are no lumps.
Add 1 & 1/2 Tbsp of the chocolate chips. Save the remaining 1/2 Tbsp for the end.
Add the wet ingredients to the dry ingredients and mix until the batter is completely smooth.
Lightly spray your favorite mug with coconut oil spray so the cake doesn't stick.
Pour the cake batter into a mug and then add the remaining 1/2 Tbsp chocolate chips on top of the batter.
Place the mug in the microwave and cook for 1 minute and 15 seconds. This should give you a fluffy and fudgey cake in a mug!****
Let the mug cake cool for a few minutes before digging in.
Enjoy your creation!
1/2 tsp lemon juice (opt. mix-in)
2 Tbsp chocolate shavings (opt. topping)

1 tsp Sweetapolita Sprinkles

 (opt. topping)

*If you do not want to use gluten free oat flour, then you can use sorghum flour instead.
**You can substitute the maple syrup with dark agave for a refined sugar free/lower GI option
***You can substitute with Hu Kitchen Chocolate Gems for a refined sugar free/lower GI option
****If your microwave is super powerful, try microwaving for just 1 minute only. If you want to make this in the oven, preheat the oven to 350°F and line a muffin pan with two parchment paper muffin liners. Follow steps 1-4 then bake for 15-20 minutes. Based on your oven, the bake time can vary. Cake is ready when toothpick inserted comes out clean. 
Prep Time: 10 minutes
Cook Time: 1-2 minutes
Makes about 2 mug cakes.